Beagles, Work in Progress | Elizabeth Loupas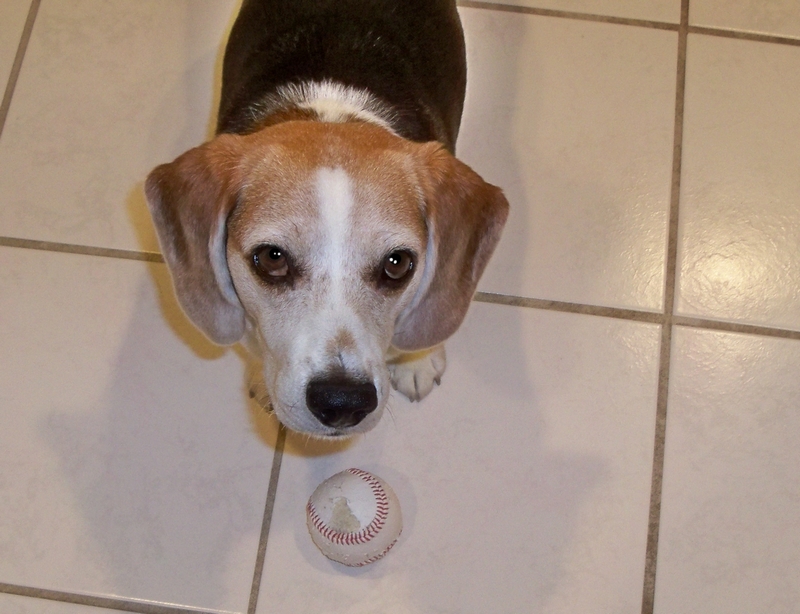 This is the newest addition to our pack. He's eight years old and came to us from DFW Beagle Buddies beagle rescue.
He originally had a different name, but for me it was too close to "Booster," one of our favorite nicknames for our beloved Boudin. It hurt me every time I called him by it. We had immediately begun to call him "Shorty" because his legs are considerably shorter than Cressie's, and when he chose the baseball from our (rather extensive) collection of doggie toys, he instantly became "Shortstop." He seems to like it, because he's made himself right at home.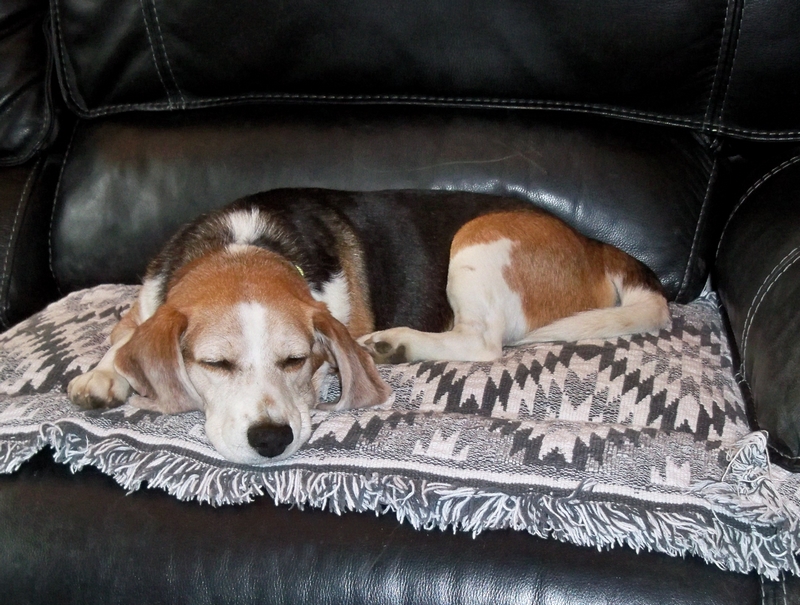 (The scratches on the leather behind him were made by Boudin, who loved to roll on his back on the sofa, propelling himself from side to side with his hind legs. I wouldn't polish them away for anything.)
Cressie has made it clear to him that she is the doyenne of the household and sweet-tempered Shorty has deferred to her completely, so they have their pack order well sorted out. I've been cooking fresh food for our Cress, as she had begun refusing the vet's special prescription food for doggies with kidney failure. She loves it—she gobbles it up and licks the dish sparklingly clean. It's still one day at a time for our little old lady, but at least she's happy, has more energy, and looks forward to her mealtimes again.
Now I just have to figure out a way to work a short-legged, sweet-faced tri-color hound into my new work-in-progress…