Murder by the Book, The Second Duchess | Elizabeth Loupas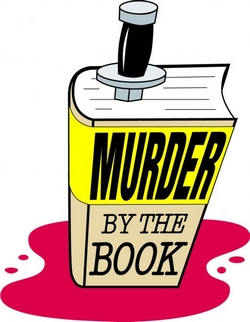 Last night I had a terrific Skype session with the book group at Murder by the Book in Houston, one of my all-time-most-favorite independent bookstores. The group had read The Second Duchess and Daphne du Maurier's Rebecca together, so they could compare and contrast. I was dazzled by this idea—me in the same breath as Daphne du Maurier!—and really enjoyed the Skyping and the questions.
I love Rebecca. I sneaked it from my parents' bookshelf and read it for the first time when I was twelve or thirteen, and it embedded itself in my romantic little heart. The innocent unnamed heroine! The magnificent mansion, with all the luscious details of housekeeping and etiquette! I wanted to be the second Mrs. DeWinter so badly, not so much because of Maxim (although I do love dark-and-brooding), but because I wanted that house and that world and that way of life. It was reading Rebecca that started me off on one of my odder avocations, reading and collecting etiquette books and housekeeping books from the turn of the century. (That's the turn of the nineteenth century into the twentieth—heh.)
I've never quite recovered. The Second Duchess was partly written as an homage to Rebecca, and I've always treasured C.S. Harris's comment about it—"Rich in historical detail and all the dangerous grandeur of court life in Renaissance Italy. Think The Other Boleyn Girl meets Rebecca."
Many many thanks to John Kwiatkowski at Murder by the Book for arranging this delightful Skype meeting!