Interesting Links, Reading | Elizabeth Loupas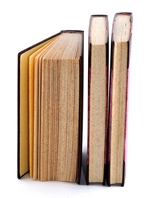 Have been re-reading old favorites for the past few weeks. This fascinating study:
Favorite TV Reruns May Have Restorative Powers, says UB Researcher
…does ramble on and on about television, but if you keep reading you'll come to the phrase "re-read a favorite book." Yes! I've always felt that re-reading old favorites made me feel better, and now there's scientific proof!
Here's a snippet from a lovely comfort book:


"I realized at that moment, more strongly than hitherto, how fantastic, even macabre, was my presence amongst them, unseen, unborn, a freak in time, witness to events that had happened centuries past, unremembered, unrecorded, and I wondered how it was that standing here on the steps, watching yet invisible, I could feel myself involved, troubled, by these loves and deaths." —Daphne du Maurier, The House on the Strand.