Books, Pre-Raphaelites | Elizabeth Loupas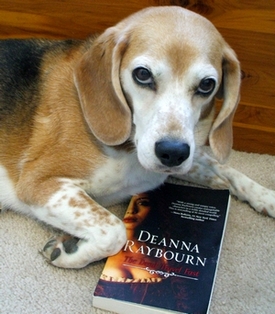 I love Deanna Raybourn's Lady Julia Grey (and Lady Julia will be back soon, thank goodness, in Dark Road to Darjeeling), and so I approached The Dead Travel Fast with some trepidation—would I be as intrigued by a second Victorian heroine? Would the gothic Transylvanian setting work for me?
Well, the answers are yes and yes. Miss Theodora Lestrange, orphan, bluestocking (although she denies it) and spinster of Edinburgh, could not be more different from aristocratic Lady Julia Grey of the quirky-but-charming (usually) Bellmonts. Theo, in fact, reminded me of Jo March, and like Jo she's pragmatic, pretty much penniless and determined to earn her living writing fantastical stories. When an old school friend invites her to a castle in the Carpathians, of course she jumps at the chance. She's prepared for the ancient mountains, the eerie crumbling castle, the fragile dowager countess, the eccentric family retainers. She's even prepared for her friend to be—well—different than she was when they were schoolgirls together. What she's not prepared for is the mesmerizing Count Andrei, master of Castle Dragulescu.
The Dead Travel Fast is an atmospheric 21st-century take on the Victorian gothic romance, which began with The Castle of Otranto, wended its way through my own beloved Pre-Raphaelites, and reached its height with the Brontes, Byron and Bram Stoker. Cressie awards five aroos to The Dead Travel Fast!