Life | Elizabeth Loupas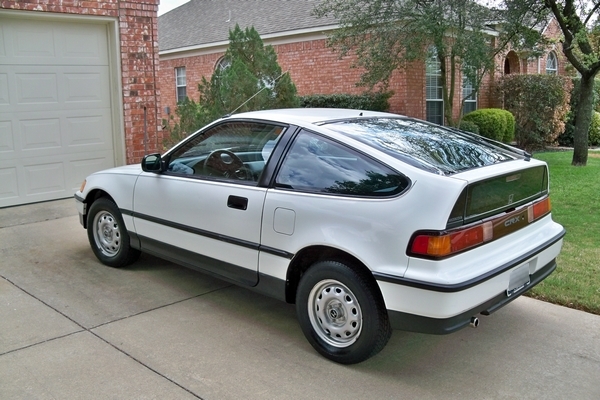 In 1990 (yes, 1990) I bought a brand new Honda CRX. It was white with a blue interior, so I named it "Willow," after the blue-and-white "Blue Willow" chinaware. Because of its shape, which reminded me of the clamp-on roller skates I'd worn as a wee girlie, that name was expanded to "Willow-the-Skate."
And "Willow-the-Skate" he's been, ever since.
I do tend to anthropomorphize my cars—they've all had names and genders. Willow was a boy. He was my constant companion through twenty-five years of my life—moves, job changes, my adoption of my dear Raffie (who rode in Willow-the-Skate many times, and hated it every time, poor little guy), writing books, getting married, writing more books. The picture above was taken in 2010, and Willow's not looking too bad for a twenty-year-old, if I do say so myself.
Last week, though, poor little Willow finally gave up the ghost. I hadn't been driving him enough, and his timing belt, it seems, just kind of quietly disintegrated in our Texas heat and rain. Jim went out and tried to start him, and kablooey—without his timing belt his pistons went every which way. (I don't really know that much about cars, so bear with me. This is a much-simplified, second-hand explanation.) No way to fix his engine. A new engine would be prohibitively expensive, particularly for poor little twenty-five-year-old Willow.
I was crushed. The second half of 2015 hasn't been one of my better half-years in general, and I am still surprised by how much losing Willow-the-Skate broke my heart.
Fortunately there are car fanciers who, well, fancy 1990 Honda CRXs. One of those fanciers has bought the undriveable, engine-less Willow and has the means to fix him and polish him as a sort of classic car. I will miss him so much, but I'm glad he will at least have a new owner who cares about him.
Vale, Willow-the-Skate. You were faithful and true through many journeys, and I will always remember you.