Contests, Writerspace | Elizabeth Loupas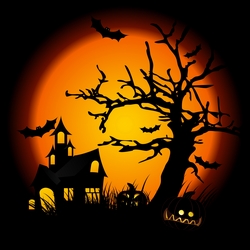 This Sunday, October 27th, Writerspace is once again hosting one of their fabulous chat/giveaways, not surprisingly with a spooky Halloween theme. One of those pesky real-life commitments means I won't be chatting this time, but I am offering two signed copies of The Flower Reader as my contribution to the many wonderful prizes.
Speaking of The Flower Reader—did you see the premiere of Reign last week on The CW? Are you going to watch it again this week? What did you think? The young Mary in The Flower Reader is two or three years older and has been through some major life changes. (I won't specify what, just to avoid any spoilerage.) Will Reign's Mary experience the same changes? The show has enough of an alternate-history element that there's no telling what they intend for their Mary, and if her life will run parallel to my Mary's life or not.
To get back to the Writerspace Halloween Mash, the overall prizes include Kindles, autographed books from many of your favorite Writerspace writers, gift cards, and much more. You don't have to be present to win, but you must be registered. To register, and for details on all participating authors and prizes, visit the Writerspace Halloween Mash site.
To chat with authors and readers (and the chats are always hilarious), just stop by Writerspace this Sunday, October 27th, from 8:00pm to 11:00pm ET.