Books, Reading | Elizabeth Loupas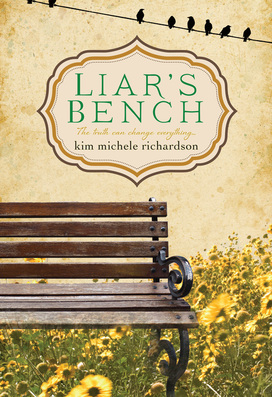 I've known Kim Michele Richardson for quite a few years now—I love her Facebook feed with its gorgeous pictures and lovely stories of her family, her animals, and her beloved Kentucky countryside. I loved her amazing memoir, The Unbreakable Child. So I've been waiting impatiently for her first novel, called Liar's Bench.
Well, Liar's Bench was published today, so my wait is over. I'm trying not to inhale the book in huge gulps, because I want it to last. I love books like this, with such a strong sense of place that one can go there and sit a spell (even if really bad things happen there sometimes). Can you resist this?
"And in western Kentucky, a good cornerstone was the strength of any town, tale, or courtship just as sure as the bench's weathered planks of oak and wrought-iron arms and legs cradling it were the support for its tale spinners and sinners."
Tale spinners and sinners. Generations of them, over the course of a hundred years and more. I'm loving Liar's Bench.