Beagles | Elizabeth Loupas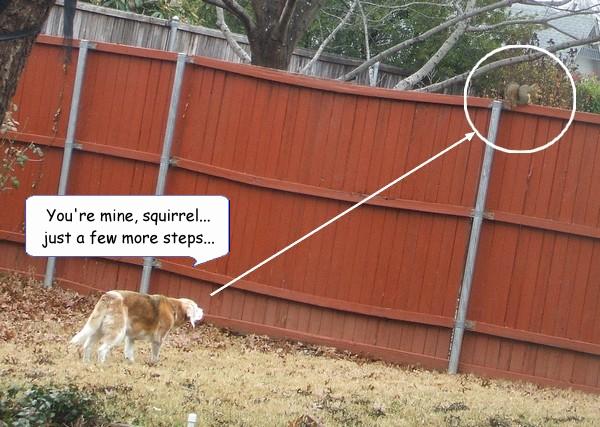 I just spent a good twenty minutes watching Cressie creep across the back yard one coyote-like step at a time, with her eyes utterly fixed on an insouciant squirrel perched on the fence. I didn't dare open the door for fear of scaring the squirrel away, so I shot this through the window. I swear, you could see that thought bubble over her head.
Needless to say, the squirrel got away, as they all do. Well, most of them. She's actually caught two over the course of her thirteen years, and each time, as dear Miss Rossetti says, the birthday of her life was come. So she lives in endless hope (Cressie, not Christina Rossetti), bless her little beagle heart.