Beagles, The Red Lily Crown | Elizabeth Loupas
Today is publication day for The Red Lily Crown in the UK! Cheers, me dear—fly free and give lots of people many lovely hours of escape and excitement!
Here's our Cressie, who swears to me solemnly that she gives the book five cookies: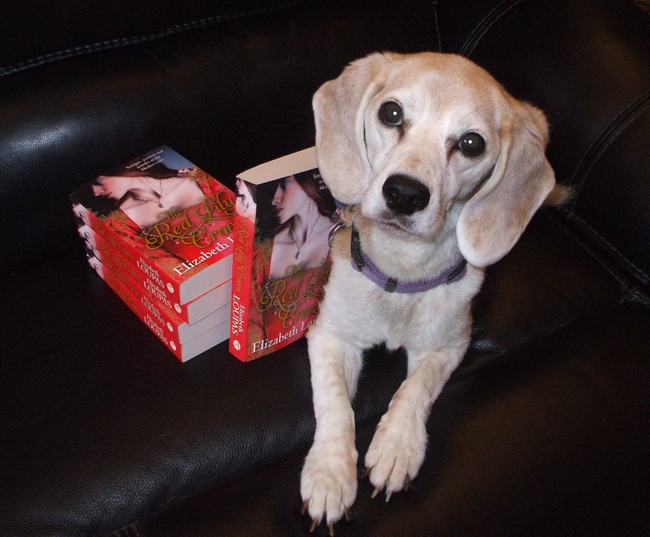 Could anyone doubt a face like that?? I also have to share this outtake, which shows a full-throated beagle AROOOO! of approval. If only I hadn't cut off poor Cressie's nose!