My Weekly, The Chimera Jewel, The Second Duchess | Elizabeth Loupas
I received a package today via the Royal Mail, which was exciting enough in itself! But inside was a copy of last week's issue of My Weekly Magazine, with "The Chimera Jewel" inside: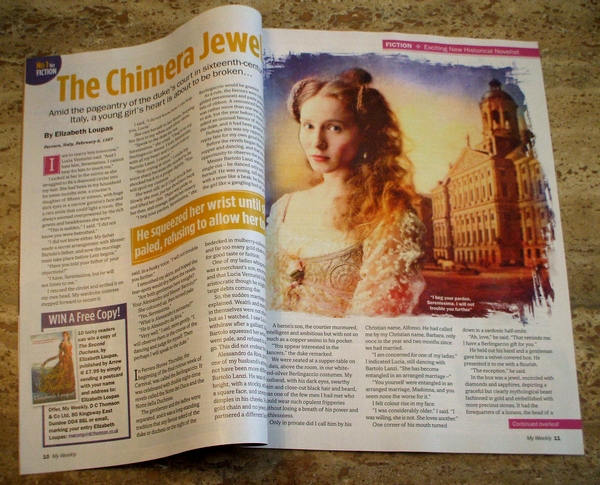 My Weekly does such a beautiful job of laying out stories with luscious, evocative artwork. I am thrilled that my story featuring Barbara and Alfonso from The Second Duchess found such a wonderful home.
Remember, sign up for my newsletter to get the first information on where you will eventually be able to read "The Chimera Jewel" online!