Interesting Links, Interviews, The Red Lily Crown | Elizabeth Loupas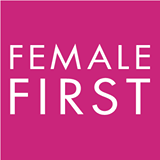 Does anyone else remember the Swedish film I am Curious (Yellow), which was a huge scandal back in the 60s? Anyway, I am also curious, as evidenced here in Female First:
Top Ten Reasons Why Writers (and Everybody) Should be Curious
I am fascinated by the many and varied "Top Ten" lists from authors in this section of Female First. So many strong, intelligent women (and a few men, just for leavening) with so many passionate interests!
And as a footnote, here's a link that tells a little about the film I am Curious (Yellow), and also about its appearance in Mad Men (of course it would appear in Mad Men):