My Weekly, Short Stories, The Red Lily Crown | Elizabeth Loupas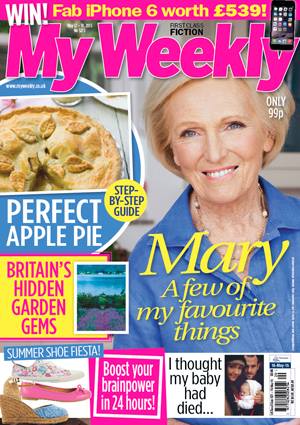 "To the End of Time" is featured in the current issue of My Weekly Magazine, on newsstands now in the UK. Pick up your issue today! Click the image of the magazine cover at left to get a glimpse of the layout in a flash animation showing a few pages of the issue, which is packed with the latest health, fashion and beauty advice, interviews with your favorite stars, readers' inspiring stories, and of course short fiction!
"To the End of Time" is a lusciously romantic short story set in the world of The Red Lily Crown—the decadent sixteenth-century court of Francesco I de' Medici. In it you'll catch glimpses of some of the characters in the novel, and be introduced to a few new characters as well.
If you're not in the UK, don't worry. I'll be sending a link to the story to my newsletter subscribers on May 25th. Sign up for my newsletter now—see the sign-up form in the sidebar right.