Floromancy, Flowers, The Silver Casket | Elizabeth Loupas
The other day when I was out taking pictures of the flowers, I saw several butterflies fluttering over the ageratum bed. I didn't have time to set up a shot so I just held the camera out toward the flowers and clicked away a few times. A little cropping, and here's what I ended up with: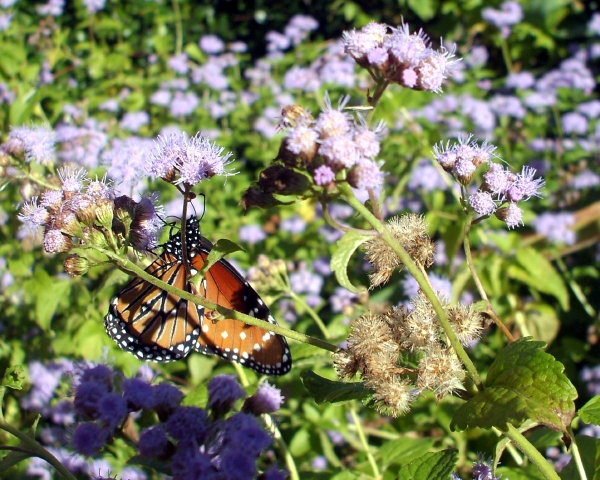 As I worked with the picture, I thought, "Isn't that just what I feel like? I'm the ageratum, partly fresh and richly colored, partly frazzled-y and gone to seed. But you know, the butterflies don't care. They still flutter and light, like the strands of my new story, intrigue and death and passion, hovering just beyond my reach and then suddenly landing and connecting themselves to me."
I suppose I've been particularly open to flowers-as-symbols lately, with my research into floromancy for The Silver Casket. Who would have thought I'd find it in my own back yard?