Holidays, NAL, The Second Duchess | Elizabeth Loupas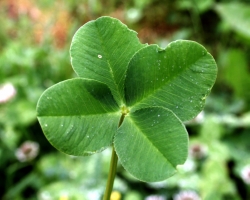 Lucky St. Patrick's Day news! NAL has moved the release date of The Second Duchess up by one month, so it will now make its debut in January 2011. Somehow that seems so much sooner than February 2011!
We readers all get book cards and book gift certificates for Christmas, right? So when you hit the bookstores in January with your Christmas book-buying booty, keep The Second Duchess in mind. And don't worry—I'll remind you again. Heh. Probably more than once.
And as for St. Patrick's Day luck, well, I come from a long line of McConnells on my dear mother's side. Sláinte!