Beagles, Holidays | Elizabeth Loupas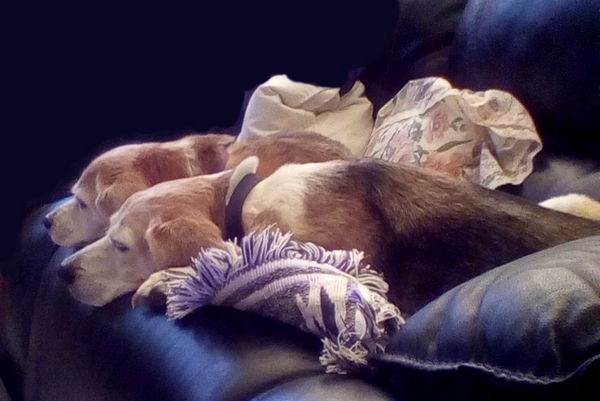 Seeing as how it's Leap Day and everything, I thought I'd coax Cressie and Boo to leap for the camera. I even offered cookies. Above you see their response.
It's rare enough to get a picture of the two of them together, so I guess I'll have to settle for that. Boo's in front, Cressie's behind him. Both of them are doing well, and that's worth a leap of my own.
Happy Leap Day, everyone!