Beagles, Gardening | Elizabeth Loupas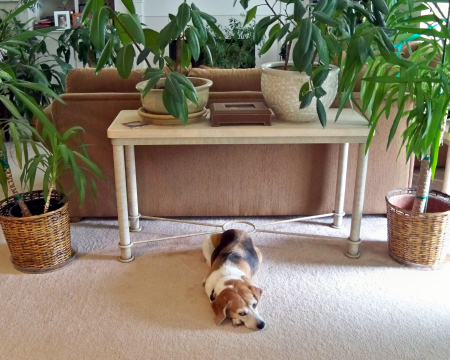 I was just walking through our little breakfast room (which is actually a plant room) and saw this. Boo had chosen to recline at a perfect right angle to the sofa table (which is actually a plant table–are you sensing a pattern here?), exactly in the middle between the two large plants (mmm-hmmm, pattern, definitely). You'll notice that he was not in his favorite place, which is the patch of sunlight.
Don't you just wonder what was going on in his little beagley head?