Beagles, Contests, The Second Duchess | Elizabeth Loupas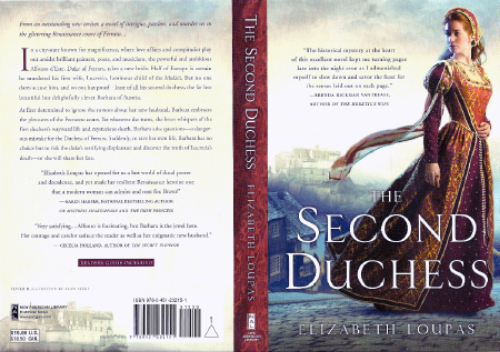 As some of you might have seen already, I now have beautiful cover flats for The Second Duchess—a sample of the cover, back and front, as it is printed and before it's bound onto the book. Each step in the process is a shock of "Omigosh, this is really happening." I also have a huge carton of gorgeous four-color postcards and if you'd like one with a personal note (plus a few to hand out to your friends, of course), just email me at eloupas (at) gmail (dot) com with your address. They're like bookmarks on steroids!
The giveaway of The Second Duchess at Goodreads is now live. Click to sign up—there are twenty-five copies up for grabs. This particular giveaway is US only, but in a couple of weeks I'm going to host a giveaway here which will be international. So stay tuned.
And you can now read the first chapter of The Second Duchess by clicking the "The Second Duchess" tab above and then clicking the link at the beginning of the text.
Cressie is continuing to heal well—the vet has signed off on her for now and our main task is to keep her from licking at the delicate (and itchy) scar tissue.
Writers' link of the week: the Shrinking Violets. I love this blog and this group of people. This past week we've been choosing a word for our year to come, and my choice was "perseverance." What would your choice be?
Fun link of the week: the Daily Digital. It's the adventures of two handsome beagle boys and their "hard-working domestic help." Heh. Laurie Kramer is a long-time friend of mine and we've laughed and cried over our beloved hounds for a good many years now. Her pictures are wonderful, her sense of humor is wry, and her followers' comments often hilarious. Stop by and say hello!