Beagles, Life | Elizabeth Loupas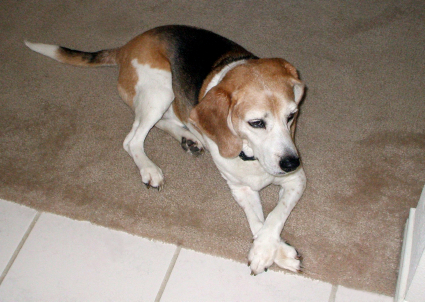 I've been mostly over on my Facebook page for the last week or so, writing about our dear old almost-fourteen-year-old beagle boy Boudin and his terrifyingly sudden bout with idiopathic vestibular syndrome. You can read all about it over there:
He's doing better now, thank goodness. Boo is my go-to guy whenever I offer "crossed beagle paws" for good luck, and so we're all crossing our fingers, paws, and whatever we've got that he continues to improve.