Update on Cressie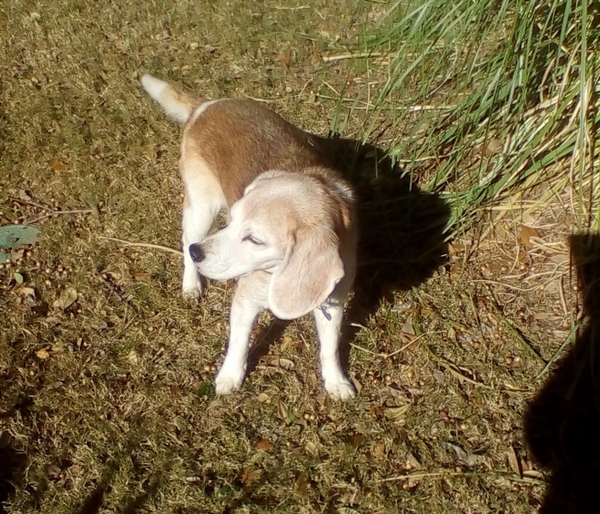 Our Cress is improving by leaps and bounds. I just took the snapshot above of her basking in the sunshine of our back yard, by the yucca plants. Thank goodness for it being a beautiful day!
She's still a little stagger-y, particularly when she tries to do her "round-and-rounds" before lying down, but she's eating, drinking, and walking pretty well. The anti-nausea medication is helping her a lot.
She says "Thank you!" and gives her patented Cressie snuggles to all her online friends who have wished her well!