Mother's Day is Forever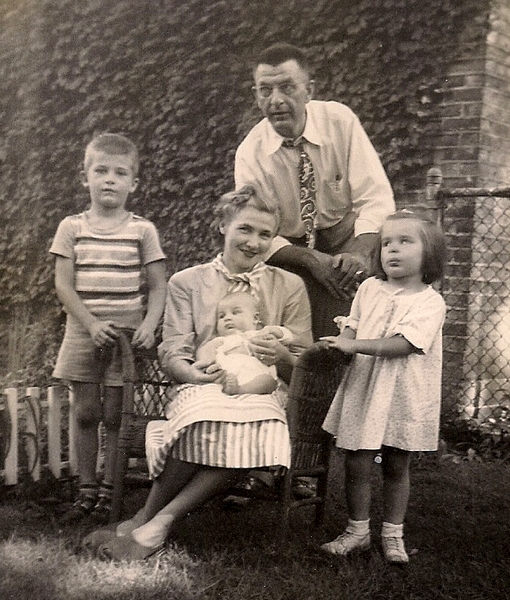 My mother's been gone since 2010, and I miss her every day. Here's a throwback-Mother's-Day snapshot (taken when my baby sister was just three months old) of my beautiful young mother, my stalwart father, my older brother and me. I do not look very happy about the whole picture-taking production! Clearly I was already developing my lifelong camera-phobia.
Happy Mother's Day to you, dear Mother.