History Descends on St. Pete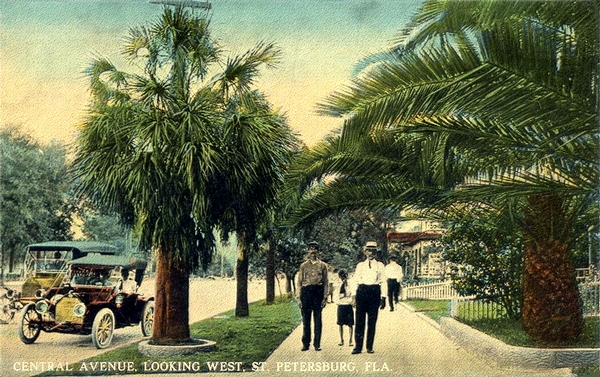 Here's a charming historical postcard from St. Petersburg, Florida, in honor of the Historical Novel Society's 2013 conference, which is being held there this weekend. Love the Model-Ts!
My fabulous agent Diana Fox is going to be there, so find her and say "hi!" to her for me! I wish I could be there in person—I know everyone is having a wonderful time. I'm following all the various updates I can find, so everybody—please keep blogging, tweeting and FB-ing!