The Red Lily Crown
My next book, which is scheduled for the first half of 2014, has had a working title of The Alchemist Prince, because it is set in the court of Francesco I de' Medici, historically known to have been obsessed with alchemy. However, my US publishers asked for a different title, and after considering dozens of possibilities, we came up with The Red Lily Crown.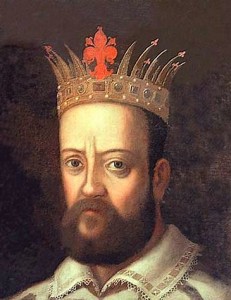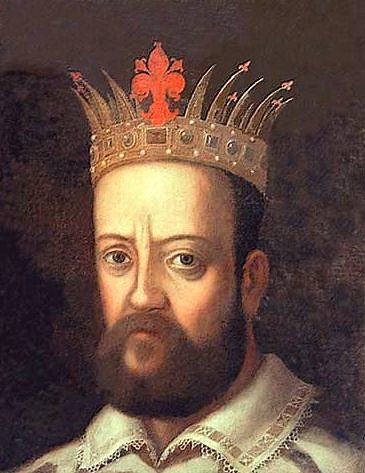 The red lily—a red fleur-de-lys—has been the heraldic symbol of Florence since the 1200s, and still is. When Cosimo I de' Medici (Francesco's father) managed to coax (or bribe) the pope into creating him the grand duke of Tuscany, he had the most outrageous crown made for himself, with a huge red fleur-de-lys in the front and seven red lilies around the rays, crammed in among all the jewels. At right is a portrait of him wearing it.
The crown with its red lilies is a symbol of ducal power in Florence, and really, that's what everyone in the story is either angling for or struggling against. The word "red" evokes passion, fire and blood, and the story has a lot of all three. So The Red Lily Crown really does fit the book.
However, at the moment it does look as if the book is going to remain The Alchemist Prince in the UK, and that's great, too, because Francesco, with his dark sadness, his malevolence, his vengefulness and his power, is not exactly the hero (or even really an anti-hero), but he is certainly the primary moving force of the story. I just want everyone to know that it's the same book with two different titles!