Contests, The Flower Reader | Elizabeth Loupas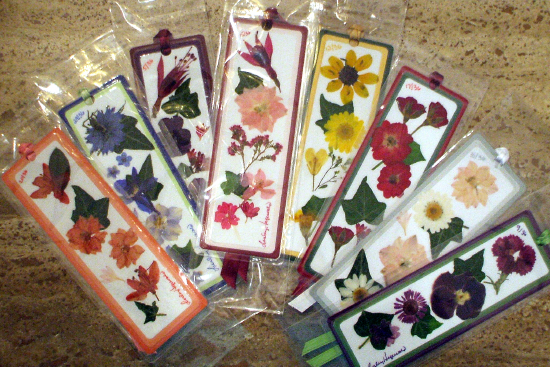 Several people have commented that they've already ordered the book (and huge thanks for that!) and would like a chance to win one of the beautiful pressed-flower bookmarks on its own. So here it is. Comment below to be entered, and I'll have the Broadcasting Legend™ draw a winner—what the heck, two winners—no, wait, let's go all the way and say three winners—on Tuesday, April 3rd, the day The Flower Reader is released into the world. As always, extra social-media mentions get you extra entries. "Likes" on Amazon get you extra entries. The honor system prevails. International entries welcome.
I would just like to say something about social media. Early on I made a pact with myself that I would not comment on reviews, good or bad—that is the slipperiest of slippery slopes, and we've all seen too many ghastly brawls on Goodreads and Twitter and Amazon. But I do read them (how can any author really not read them?) and I sincerely appreciate every single person who has read and reviewed and commented on both The Flower Reader and The Second Duchess. It doesn't matter whether you loved them or hated them or were somewhere in the middle. You read and you cared enough to comment, and I am grateful from the bottom of my heart. I truly am. You know who you are. Yes, you. And you too. Really.

Counting down the days…