Beagles, Goodreads, The Second Duchess | Elizabeth Loupas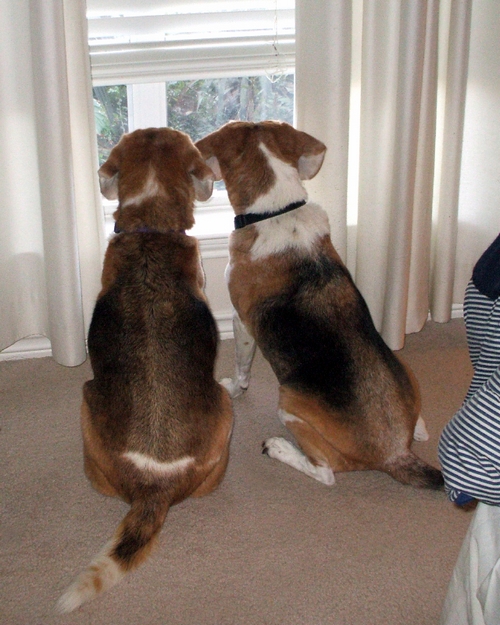 Haven't posted a beagle picture for a while! Here are Cressie (left–note the white crescent on her rear end that gives her her name) and Boudin, intent on some adventure happening in the front yard. We've had enormous geckos this year–not sure if it's the hot dry summer or what, but I've seen lizards the size of squirrels running up the trees. (Well, maybe that's a teensy exaggeration. But really big lizards.) That may have been what fascinated them so.
In other fascinating news–The Second Duchess is in the finals for the 2011 Goodreads Choice Award for historical fiction! I am amazed and excited and thrilled and so happy. If you feel moved to vote, go here.
Cressie and Boo thank you!