Mono i Manjana, The Second Duchess, Vojvotkinja | Elizabeth Loupas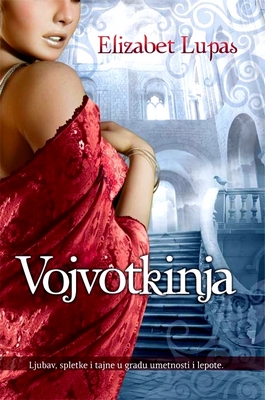 The Serbian edition of The Second Duchess has been released–it's called Vojvotkinja, which is Duchess in Serbian. A very striking cover, don't you think? Barbara is far too beautiful, of course (cover models always are) and is showing rather too much bare skin as well (cover models often do that as well), but it really does capture the moment in the story when, wearing her scarlet wedding dress after a session with a portrait painter, she manages to send her ladies away and runs up some stairs to find the mysteriously hidden portrait of the first duchess. I do love the way she is looking over her shoulder–she even says, in the text, that she feels she is being watched.
(Which she is, of course…)
The translator, Branislav Ivkovic (Hi, Bran!) tells me that the line of copy under the title reads, "Love, intrigue and secrets in the city of art and beauty." Really a perfect description of the story.
For more information, check out the website of publisher Mono I Manjana.