The Flower Reader
My Scotland book has its final title at last: The Flower Reader. This was one of my top choices and I'm delighted—I think it's intriguing and unusual, and it puts the spotlight right where it belongs, on my heroine Rinette Leslie, the girl who can read the future in flowers. I'll probably have more to say about The Flower Reader next week.
Cressie is doing beautifully. She had another follow-up vet visit on Wednesday and Dr. Clawson (such an appropriate name for a vet!) pronounced her a champion healer. She's still wearing her plastic bag (an invention of my own, of which I'm justly proud) and probably will be for another week at least, just to let the healing progress past the itchy stage. Here she is, "in the bag" and oh-so-bored with it all: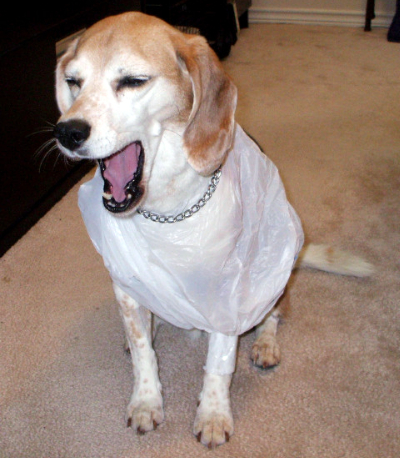 Boudin has been feeling quite left out, and so here's a wonderful new picture of him as well, snapped by the Broadcasting Legend™: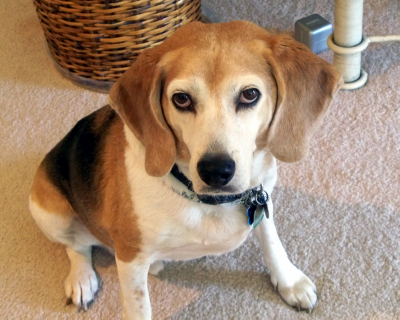 In Second Duchess news, there's a giveaway slated to start on January 15th on Goodreads. Twenty-five copies up for grabs! So mark your calendars to enter. And anyone in the Houston, Texas area—put a big red "X" on March 5th, because at 1:00 on that Saturday afternoon I'll be signing at Houston's iconic Murder by the Book bookstore.
My Link o' the Week for writers: StoryFix from Larry Brooks. As Larry says in his subtitle: "Get it written, get it right, get it published." A great resource, packed with energizing information.
My Link o' the Week for historical fun: The page on Lochleven Castle in the Douglas Archives. I particularly like the sketch of what Lochleven Island would have looked like in the mid-1560s at the time of my story—the island today is much larger because the level of the loch has lowered. Lochleven! Just the word is embroidered with history and romance…