Book Quatrains | Elizabeth Loupas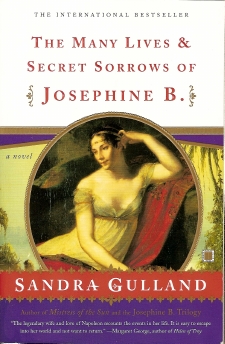 The Many Lives & Secret Sorrows of Josephine B. by Sandra Gulland:

A girl on a tropical island will hear the prediction of a crown
But gain only France, a vicomte, children and unhappiness.
Revolution and Terror vividly evoked sweep a king and queen away.
A broken widow falls into the hands of an adventurer from Corsica.