Reading, Weather | Elizabeth Loupas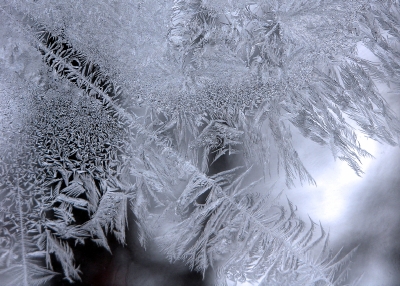 It's a good thing I've been procrastinating about putting in my spring garden, because winter isn't going out gracefully—we are actually supposed to have frost tonight. And after reading my friend Claudia Gray's new book Stargazer, I will never look at frost in quite the same way.
Stargazer is the sequel to Claudia's kickass debut novel, Evernight. It continues the tale of Bianca Olivier, a sixteen-year-old not-quite-vampire (which is a story in itself—Claudia's vampire mythology is unusual, detailed, and perversely logical), now a sophomore at the exclusive, darkly gargoyled private academy Evernight. I won't spoil the story, but I will say Bianca now faces vengeful icy wraiths, vampires-gone-bad (What? You thought all vampires were bad? Welcome to Evernight), haunted humans and the fanatical guerrilla cult of vampire killers, the Black Cross (imagine Sarah Connor and crew chasing vampires instead of Terminators). And you thought when you were in high school you didn't fit in.
Poor Bianca. On the other hand, she does get to be one point of an intense love triangle—with the other two points being her true love Lucas Ross and the delectable 300-years-young vampire Balthazar More.
The ice wraiths are scary critters. Imagine frost forming as you watch, faster and faster, creating feathers and curls on the windows, thickening and crackling and overrunning an entire room until the air itself freezes, the floor paves itself over with ice and glittering stalactites fall from the ceiling like huge silver spikes. Brrr! Thanks a lot, Claudia. Heh.
Fortunately we're just going to have a little frost. I think.